Supplying quality American made products to the consumer that provide reliable, dependable, and cost-effective freeze protection for outside water supplies. These products offer easy installation and conserve our valuable water resources.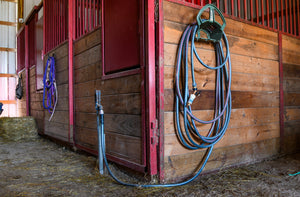 Get the FREE Guide Today
FREEZE PROTECTION GUIDE
Be Prepared for the Harsh Winter Weather Ahead
Get the Guide
Superior Protection
The Freeze Miser®
protect faucets, animal waterers, water hoses, RVs, water wells, and more!
Shop now
Freeze Miser® is a temperature-activated, freeze-prevention product for your outside water resources. Blue Penguin has been developing Freeze Protection Technology since 2006. At our core, we are a family business built on dedication to the principles of excellence, innovation, accountability, professionalism, and integrity. The Freeze Miser® today combines over 15+ years of extensive research and proven proprietary technology that involves multiple high-end temperature-sensitive valves that protect animal waterers from freezing in feedlots, dairies, and ranches. The Freeze Miser® Family tries to provide cost-effective and "stand-alone" solutions for residential, businesses, ranches, and feedlot applications in maintaining water availability under freezing conditions.
Freeze Miser® Family
Combines over 15+ Years of Extensive Research and Proven Proprietary Technology.
Who We Are